This floor scrubber comes with two types of microfiber pads. Soft-touch pads for gentle mopping and scrubby pads for scrubbing dried and sticky stains from your vinyl planks, and sealed or pressed wood floors. 
One plus point here is that these microfiber pads are washable. Just toss them in your washing machine and wash them. This will reduce the recurring cost of buying new pads for a long time. 
Bissell SpinWave has a 28-ounce water tank capacity that you can fill up with water and the cleaning solution. 
It has a spray button on the handle that controls the amount of solution sprayed on the floor. 
This feature helps you spray only as much solution as needed. This also reduces the drying up time of the floor after mopping.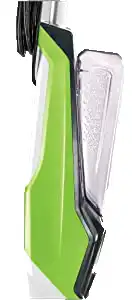 Swivel steering

Easy to assemble and use

Washable pads

Quality build 

Effortless mopping 

Quiet operation
Short cord length 

Tips over in a standing position
Its Gentle Clean technology keeps your floors new and scratchless. 
It comes with a microfiber and nylon dual-action brush roll. 
The nylon bristles agitate the dried and old stains, the vacuum sucks up all the debris, dust, dirt, and hair while the microfiber part mops the hard floor. 
It has an auto-rinse feature. It comes with a Rinse and Clean Out docking tray. This tray rinses and cleans out the brush roll.
BISSELL CrossWave 1785 has control buttons on the handle that allows you to control the cleaning head and easily switch from scrubbing to mopping the vinyl plank floors.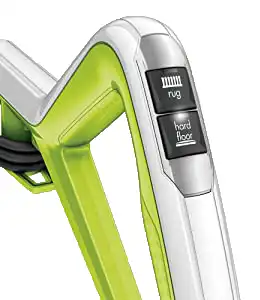 Easy to assemble and use

Great suction power

Easy handling 

Vacuums and mops the vinyl plank floors simultaneously
Short power cord

Louder function
It uses a soft microfiber disposable pad as a cleaning head to mop bare floors. This microfiber pad has a dirt bin as well that collects all the dry debris from the hard floor. 
These microfiber pads are easily attached to the cleaning head. Once these pads get dirty, you just need to push a knob to free the pad without touching them. Buy replacement pads from Amazon.
Ultra-lightweight 

Vacuum mop combo

Cordless
High recurring cost to buy pads

Short battery runtime
This Imprint Smart Mapping enables the M6 robot mop to recognize your floor plan and differentiate between the living room, bedrooms, and kitchen. This enables room-specific mopping. 
The Braava Jet M6 is a wi-fi-enabled mop that can be controlled through the smartphone app or voice assistant. 
For example, if you have spilled coffee under the table in the living room, you can command your robot mop via the smartphone app or through voice assistant to just mop that specific area.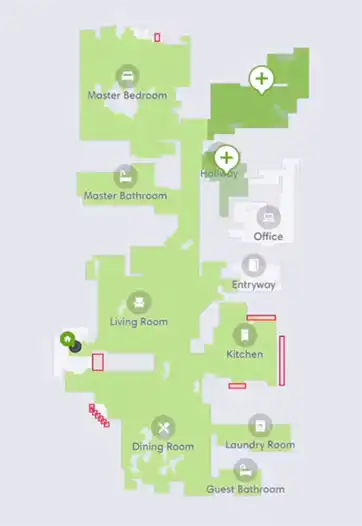 You can use water or a mix of water and the cleaning solution to fill the water tank. You can choose spray mode from the smartphone app between Low-Medium-High to adjust the spray level. 
Braava Jet M6 is compatible with two types of pads. One is for wet mopping and the other is for dry sweeping. You just need to attach the required pad under the robot and it will adjust its operation automatically.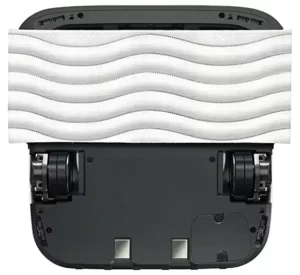 Dual cleaning action with dry sweeping and wet mopping

Best suited for larger areas to mop

Teams up with Roomba i7 and s9 robot vacuum for seamless cleaning and mopping experience

Best mopping performance even on the toughest stains 

Room-specific mopping
Finds it difficult to navigate in the dark 
It has a two-tank system that ensures that the dirty water is kept separate and you always mop your floors with clean water. The clean water tank has a capacity of 0.6 liters while the dirty water tank has a capacity of 0.5 liters. 
With an efficient microfiber roller, Tineco iFloor3 offers up to 90% water absorption. This allows you to do streak-free mopping of your vinyl plank floors. 
Mops and vacuums the vinyl plank floors at the same time

Self-cleaning

Great customer service
Edge and baseboard mopping leaves much to be desired 

Smaller dirty water tank
Two types of mopping pads can be used with it – soft and scrubby. The soft microfiber pad is used to mop the vinyl plank floors while the scrubby pads are used to scrub old and sticky stains from the surface. 
These pads are washable. Just toss the dirty pads into the washer and reuse them. This saves the recurring cost of purchasing pads for a longer time. 
Glides easily

No effort is required to push

Easy to assemble 

Detachable battery
Short battery runtime 

Pads might get unraveled after some washing